Kitchen Shape: U Shaped

Flooring: Tile, Marble, or Stone

Subfloor: Wood

Insulation Surface: 195 sq. ft.

Voltage: 120 V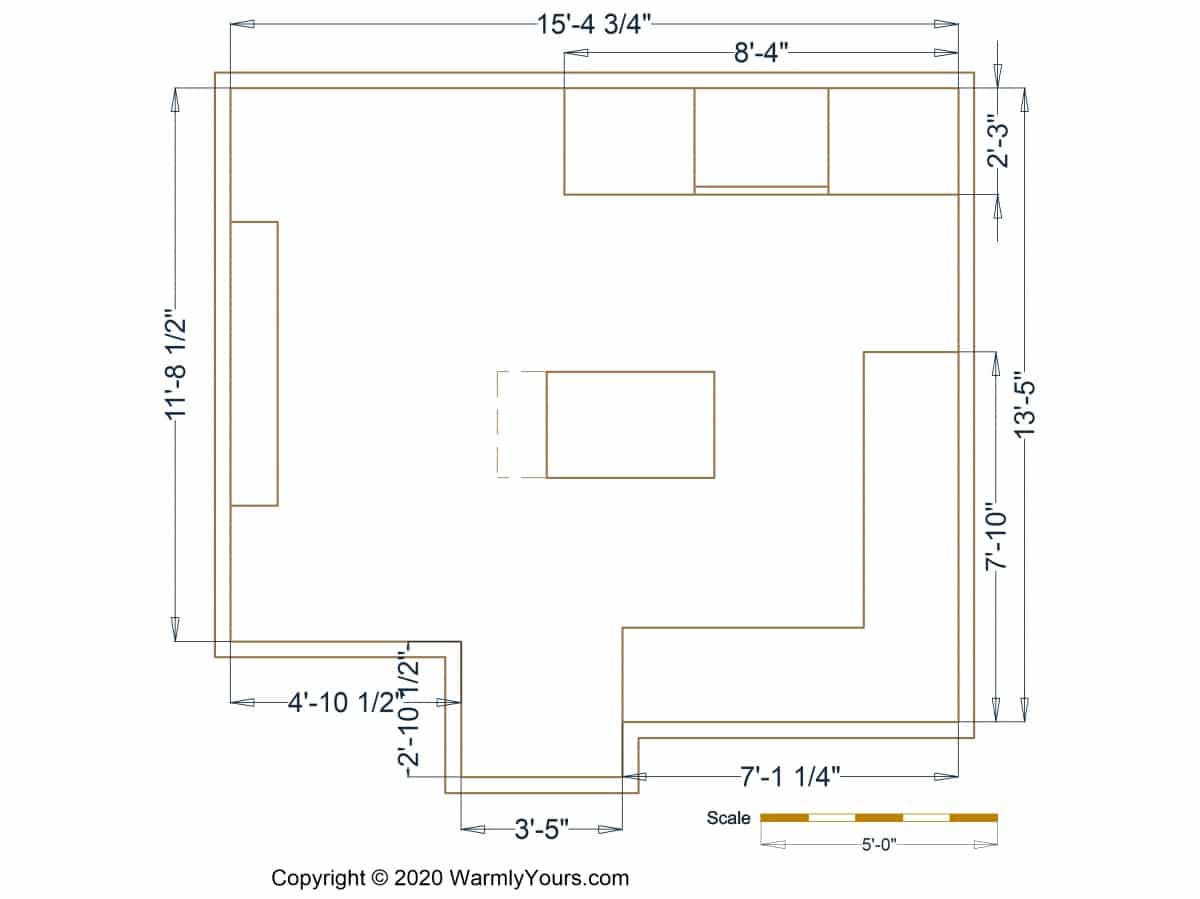 Installation Options:
---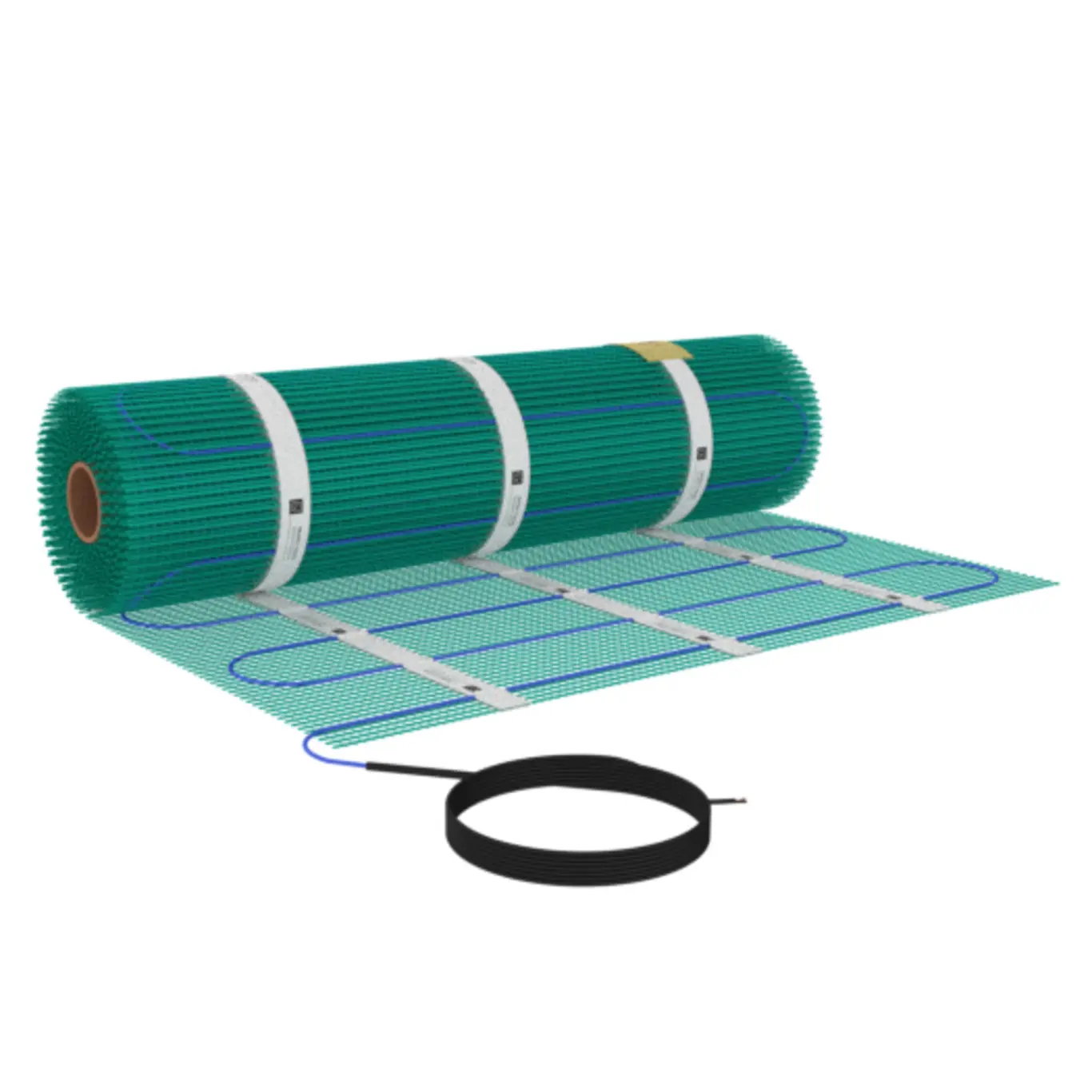 "Hard flooring surfaces can be cold underfoot any time of year, but are especially so when the weather gets cooler. Who wouldn't enjoy the comfort of a WarmlyYours radiant in-floor heating system in their home?"
"Entertain in style with the new Vault entertainment sink. This innovative dual-mount sink can be installed as either a self-rimming (above the countertop) or undercounter sink. When installed in a self-rimming application, the Vault fabricated entertainment sink features a low-profile 1.25mm rim, which provides a flush-mount functionality and makes it easier to wipe debris from the countertop directly into the sink basin than a typical self-rimming sink.9" deep basins and tight corner radii maximize usable basin space, offering plenty of room to place glassware or rinse vegetables. The clean, modern lines coordinate beautifully with the Vault line of kitchen sinks or a wide variety of other Kohler kitchen sink designs."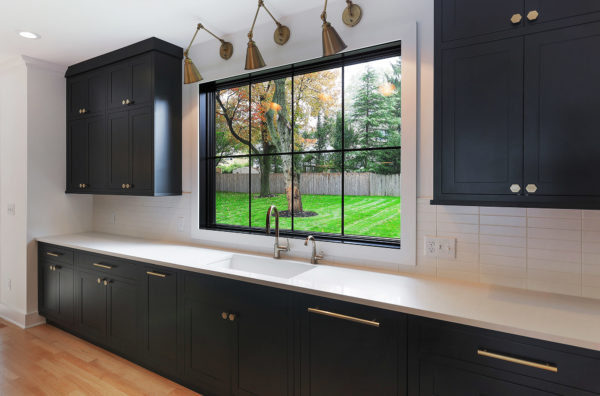 "Range hood cabinet, with shelf, knee bracket (Style A or B), and upright divider between doors. Cabinet acts as true storage or can be prepared for blower (not supplied). Cabinet comes with hinges. Roman arch design is standard, no options available."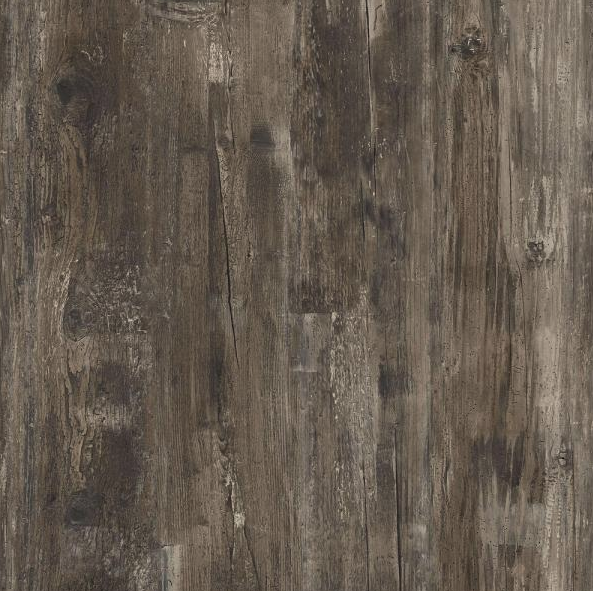 Ultra-Fresh resists the growth of mold and mildew on the flooring
Easy to clean - stays cleaner longer
ScratchProtect is the ultimate in scratch and stain resistance