Designs
There's more than one way to update your kitchen's style than by setting up a couple decorations. Here we will share 10 kitchen cabinet styles to integrate to within your home. Once the options are clearer, you want to make sure to reach out about a specific cabinet design at a local home improvement store.
Traditional Cabinets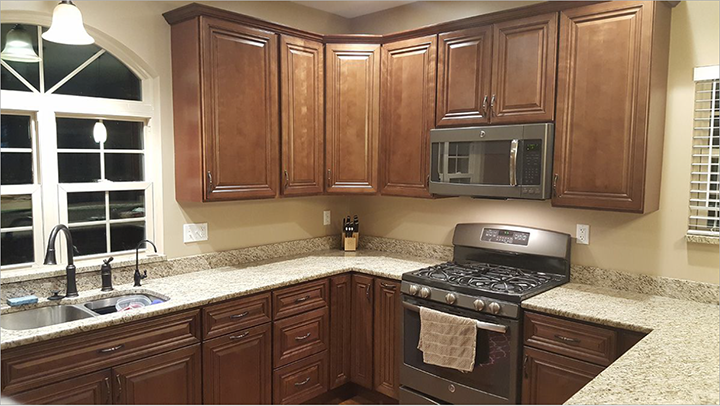 Traditional kitchen cabinets are detailed, sometimes in the form of raised-panel doors or bead-board designs as well as recessed doors where frames are grooved out around is what can typically be seen when it comes to traditional cabinet styles. Featuring a huge range of colors such as bright stained whites to reds, tans, and a wide variety of natural wood tones.
Shaker Cabinets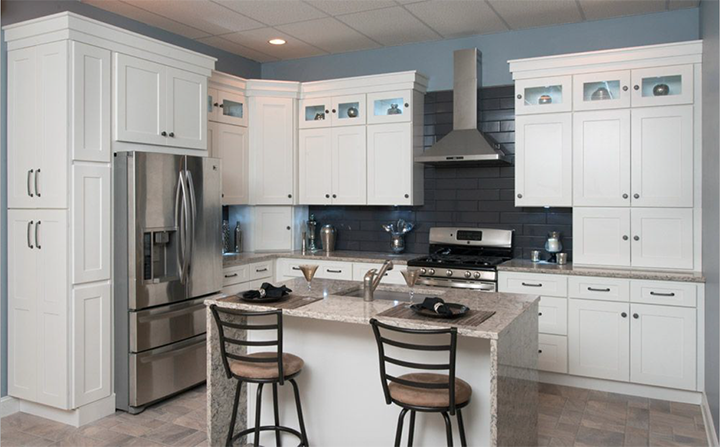 Shaker cabinets are built to be simple and practical. The cabinet style includes flat-paneled doors with rail bases and inset frames. There's light tones across the selection but commercially you're going to mostly see pale white and natural wood stains. Also, shaker cabinets are very popular these days due to their classic and cuasual look - pairing well with traditional, to contemporary, to practically any style.
Rustic cabinets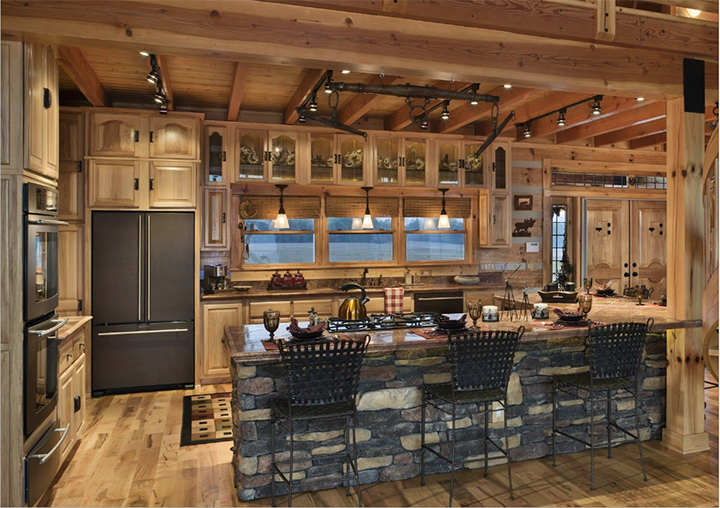 Rustic cabinet styles often have warm colors and lots of vibrant hues and themes inspired by the great outdoors such as tree knots and imperfections with interesting detail and character.
Contemporary Cabinets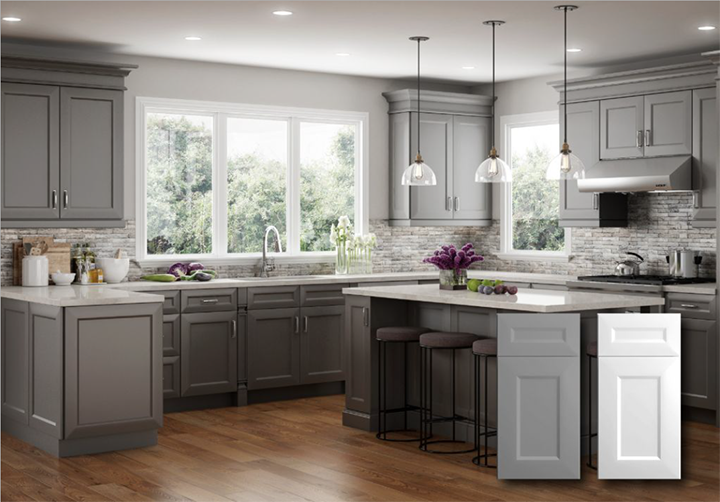 In general, contemporary cabinets feature flat surfaces, minimal ornamentation, and plain hardware to offer a fresh and unfussy feel to your house. For small kitchens, this cabinet style is a great choice; no molding means that cabinet panels can be larger and provide more storage in areas where there is no horizontal space. Materials used in contemporary kitchen cabinets include steel, cement, and wood composites.
Slab Cabinets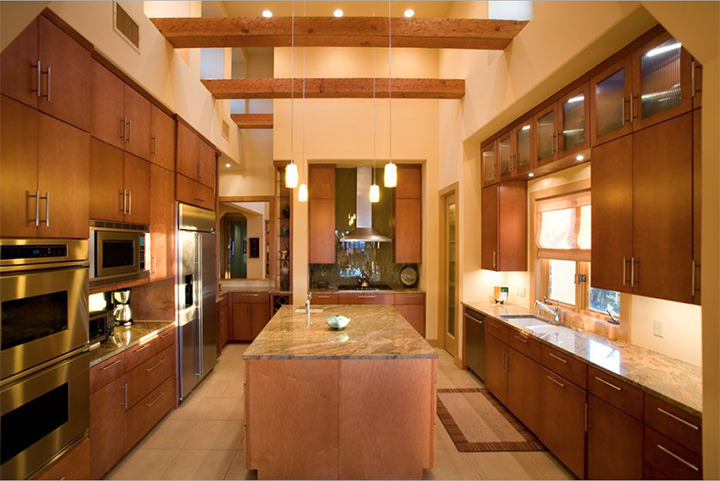 Slab cabinets often go hand-in-hand with contemporary designs, since both can be easily mistaken by their similar appearance, but they're more modern look and feel is a true tell-tale sign. This type of cabinet, sometimes called a flat-panel-cabinets, is distinguished by its flat face panel. Slab kitchen cabinets are relatively inexpensive as they need fewer materials and energy. Part of the appeal of slab cabinets are that they are simple to clean due to the lack of nooks and crannies where dust might settle.
Country Cabinets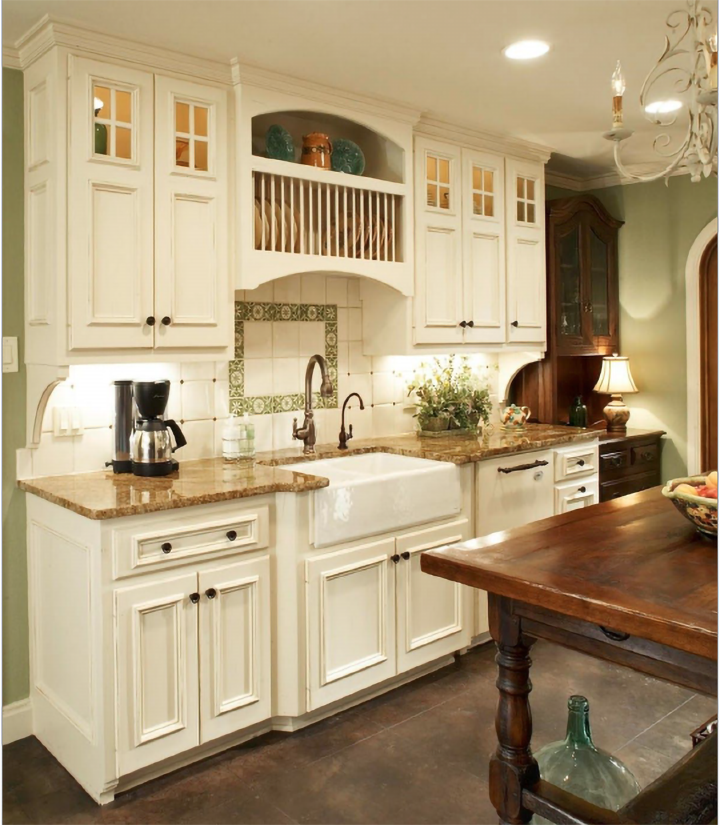 Country cabinets come up to a choice of bright colors, warm tones, and nice feels that other decorative combinations (think glass, wire or tin) do not send off. They're timeless and their down-home feeling is all part of the appeal. You're typically going to see stained white cabinets as this was a popular choice for country kitchen cabinets the years prior, however, don't be surprised to find yellows, mint green, blue apel and cream. It is possible to outfit your kitchen project with country kitchen cabinets.
Craftsmen Cabinets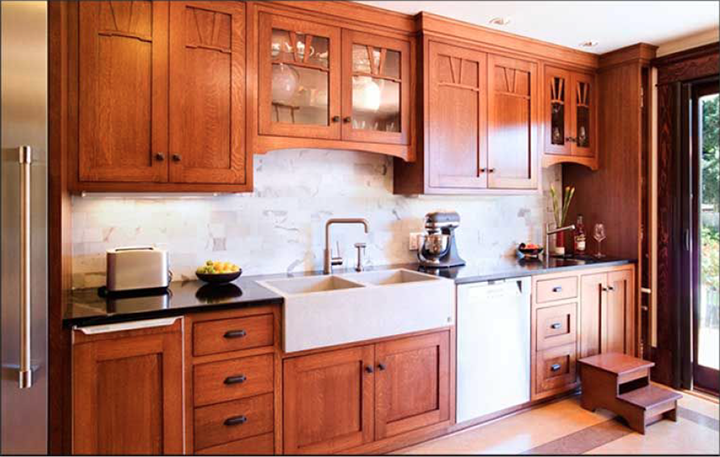 The Craftsmen cabinet, or also duly noted as Mission cabinets, developed in late reaction to the 1800's excessively over-decorated furniture productions. Craftsmen cabinets feature straight lines, high-quality construction and minimal decoration. They're often made from hardwoods such as quarter-swan, hickory, cherry or maple, and are usually left with their natural aesthetic rather than colored or dyed.
Glass-Front Cabinets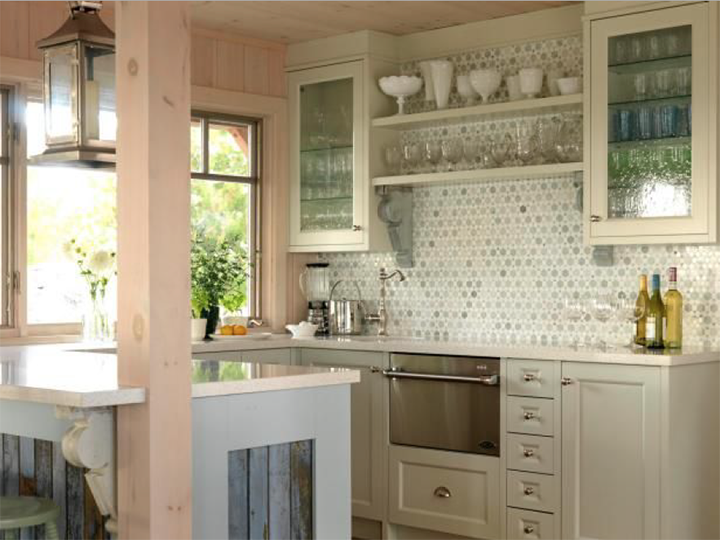 Glass-front cabinet doors can give a beautiful and functional view which can then be mixed and matched with strong cabinet features. Often used as upper cabinets, a glass-front design acts as a convenient spot to display your glassware, cookbooks, and delicate fine bowls or vase sets. It is almost necessary to light such cabinets with additional lighting to give your kitchen ambience a big boost!
Louvered Cabinets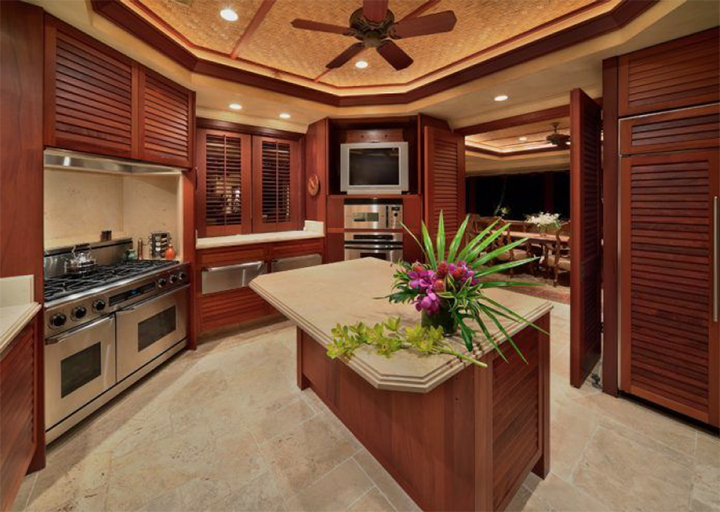 A more unusual style frequently used in kitchen islands and decorative cabinets - louvered cabinet doors are built of horizontal wooden slats as you would typically see on window shutters. The louvered cabinet normally gives space for each individual row of slats, making them a great option for cabinets requiring ventilation like those close to a kitchen hoods, electronics, cable boxes, and ventilation drafts.
Open-Shelving Cabinets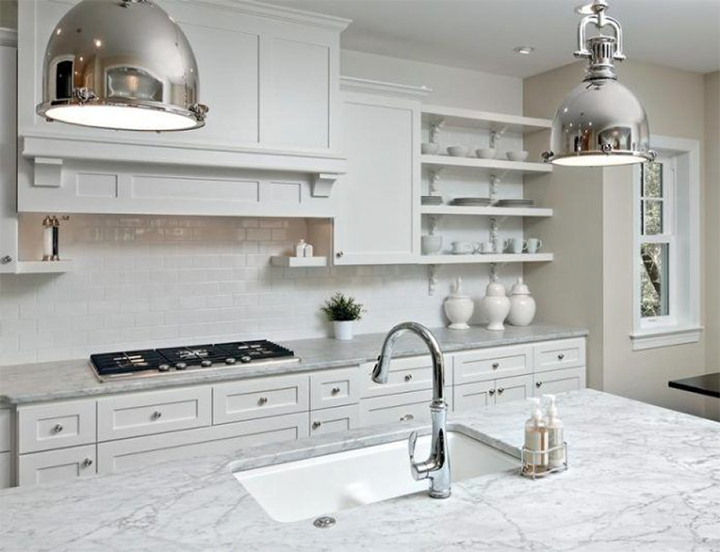 Whilst not technically a cabinet design, open cabinet shelving is an unorthodox concept integrating both storage and kitchen design, especially if you have little wall space to work with. Open shelving requires a level of organization. Just google kitchen curb appeal. I think we all hate it when a kitchen is way too messy. Over a cooking area, open shelves are a smart way of keeping utensils and spices close by during meal prep. They're great for displaying matching dishes as well.
See also