As the freeze begins to thaw the frozen tundra we call winter, now has never been a more opportune time to start a remodeling project. Spring is coming soon and the days are growing longer, if you have kids during the springtime, you can muster a small army of volunteers over the weekend to help you out. Millions of people across the world take the opportunity to begin organizing and decluttering from their hibernate states as the snow begins to melt.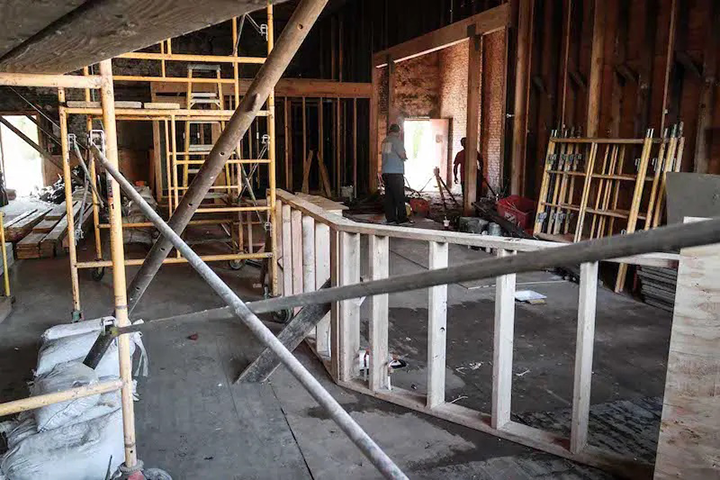 Traditionally, this big cleaning spree has been known as 'Spring Cleaning' and it comes naturally during this time of the year. Spring can also be the most practical seasonal time to undergo an outdoor project, like installing a snow melting system in a new driveway or walkway. 
With so many options to choose from and so much inspiration out there, we've rounded up a bunch of amazing blogs that will inspire you to start and, more importantly, finish your spring remodeling ideas. No matter what kind of project you have in mind or the limitations you have to work with, these five blogs will give you the crucial kitchen remodeling inspiration you need. Here is our list:
The Ugly Duckling House
'The Ugly Duckling House' presents Sarah, a talented restorator with the greatest key tips to build and revive any old home and bring it back from the brink of disintegration. One would even go so far as to describe Sarah as a dreamer who made her dream reality. 
She started her site to create a catalog of home remodeling ideas in the hopes that the blog posts could help others on their journey of turning 'ew' to 'wow'. And we love this blog because you can see the improvements she's made to her time-capsule that was stuck in the '70s but is now brand new and looking fantastic! 
At a glance, Sarah's relentlessly hard-working, talented, and energized about building a home design that's destined to be coveted and adored by friends and family. Her house slowly evolves over time and we thoroughly enjoyed seeing the amazing transformations. 
Sarah has a great house now after years of renovation efforts. The vintage house she moved into has completely flipped to a modern oasis of luxury. Sarah presents her projects with an interesting approach she writes excitingly to engage her growing audience. We are all plugged in and anticipating the next installment of her blog.
"I like tearing my house apart and putting it back together again," she says. A perfect sentiment to describe Sarah's curiosity. An unbridled spirit is unamused with what can only be seen at the surface. Her findings represent a true testament to women's empowerment and innovation. 
We will continue exploring her blog as we completely fell in love with her work. 
It's Great to be Home: Adventures of a Serial Home Improver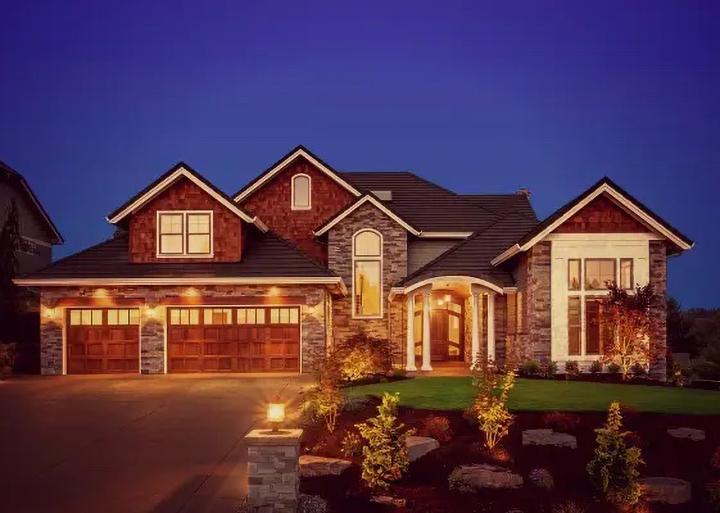 Liz and her husband are fantastic practitioners of the 'fix-and-flip' scenario where an investor who sees what a dilapidated home's potential could be will then purchase the property at a discounted price. The couple has been bravely investing with a mindset of fixing up houses and renovating them to increase the market valuation. 

In addition to information about selling properties, you can also find good project content on this blog. Liz has garnered a few helpful home improvement skills. 

She shares excellent remodeling tips for homeowners and people interested in flipping properties, like her. At this present moment, Liz and her team have flipped a total of 10 houses beginning in the summer of 2009 and ending in the fall of 2014. 

What's shocking is that all ten houses have been sold which is deserving of our respect and recognition. The pointers and how-to's uploaded to her platform are a valuable resource for any remodeler, professional or DIY.  



Retro Renovation
'Retro Renovation' is a blog that was designed for anyone who yearns for the bygone days. The main style that can be found here is called 'Mid-Century Modest' and is characterized by the mainstream - main street designs once prevailing American homes during the 1950s. Lace shaded windows and maplewood bed frames comprised hundreds of thousands of middle-class bedrooms. 
Our grandmothers and great grandmothers grew up with American eagles made out of cast iron above the fireplace. If you feel your house should have a vintage look to it and you want to recreate the look built during the post-World War II boom, check out this blog. You'll learn how to incorporate design inspirations from different time periods and how to borrow the styles from retro suburban homes.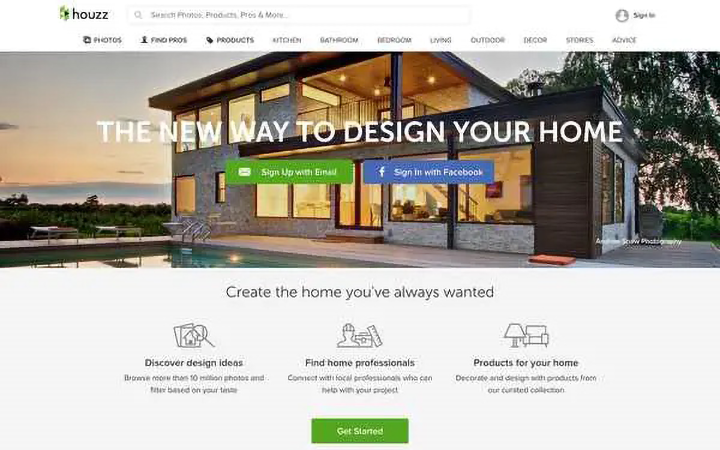 Houzz
This blog is a staff-favorite of ours because you can find everything you need in the same place. Houzz's online collection of informative articles will teach you all about remodeling trends, as well as innovative solutions to the pesky problems you may face when you're remodeling an old room feel or replacing kitchen cabinets that have fallen apart. 
The site also hosts a social network for remodelers to connect and share comments, questions, and opinions. You can log on at any time and see what hundreds of people like you have done before. 
There's nothing more inspirational than this. And if you like something you saw, you can purchase the product immediately. You don't have to search anywhere else. Houzz has everything you need to build your dream home. 
Young House Love
Within the past 7 years, Sherry and John have fixed 3 houses and had 2 kids. As a proud mother and talented home improvement expert, her readers consider her work to be a huge hit! 
This blog is one of the very best if you're hoping to gain some family friendly advice or family-oriented traditional designs that will lead  to the groundwork for your own project. Sherry also runs an excellent Podcast that listeners can't get enough of! Young House Love is a perfect blend of life stories, DIY, design, and real estate!
See also