For those of us who chose to adopt a friendly canine companion, whether it's a new puppy or an older dog, perhaps even a rescue. This new chapter will be marked with responsibilities as you share your home with a clawed animal. They're going to be running around all over the place. Let's not even discuss the mess you're going to be constantly cleaning. As a homeowner, you're never not cleaning up thanks to them.
Read on as we find out - "what is the best type of flooring for dogs?". Let's dive right in. We're going to be breaking down each flooring type and how it holds up to the paw of your canine friend.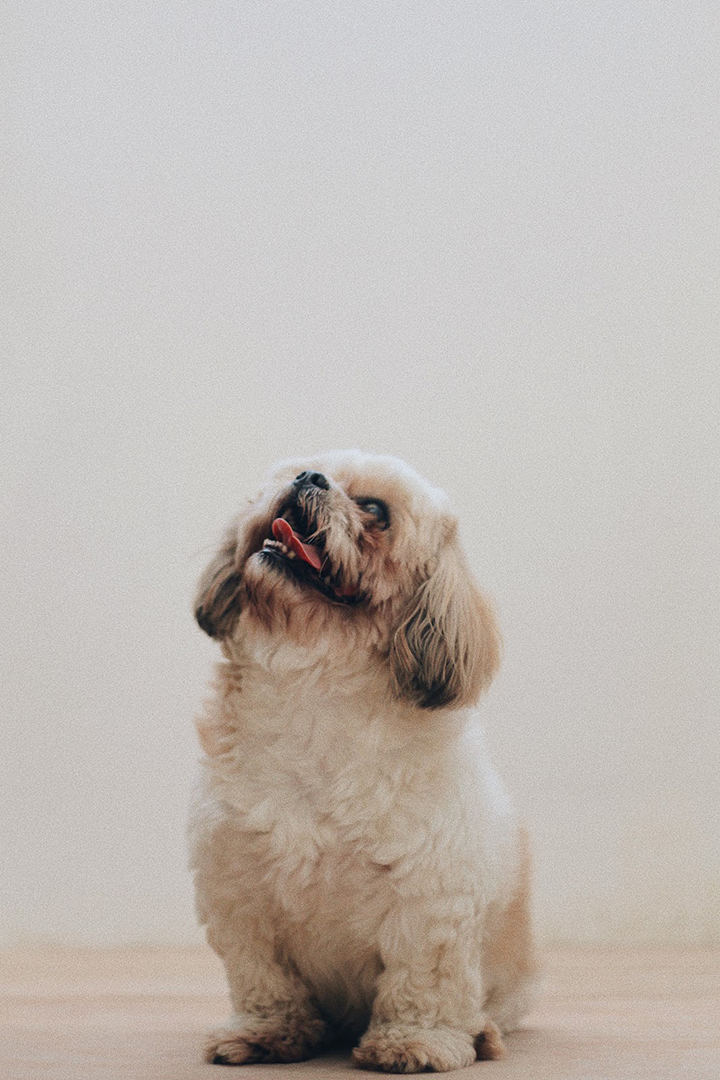 Cork Flooring
Cork is an excellent flooring type that's scratch-resistant which mimics the look of natural hardwood. This type of flooring is both stain and water resistant. If your dog forgets all about its house training and has an accident, make sure to clean up the mess right away as water exposure can damage and alter the shape if left for an extended period of time.
Cork's natural flexibility makes it easier to install. What's great about cork is that it can be site-finished and repaired to cover up damages to the flooring. It gives you an extra layer of flooring either floating or flat topped.
Bamboo Flooring
In parts of the world that export bamboo, the bamboo their's some of the strongest natural wood materials ever discovered. Bamboo wood is scratch resistant because of its hardness and flexibility at surface level. Also it is antimicrobial which stops microorganisms like mold and mildew from growing and contaminating your home.
Laminate Flooring
Laminate is one of the more prevalent flooring options on the market. Assuredly a safe bet when choosing the right kind. Check for the abrasion classification (AC). AC ratings are a measurement of hardness. A1 and A2 floors will be weaker standing up against pet scratches.
A dog-friendly household requires a floor with at least an A3 rating to withstand your dogs claws. That's the best laminate flooring in my opinion. On the off chance that someone spills juice on the floor or a dog knocks over a house plant, in the short term, we tend to clean these things up as it happens. If left unattended, water may lead to warping and damage of the laminate floor.
Tile Flooring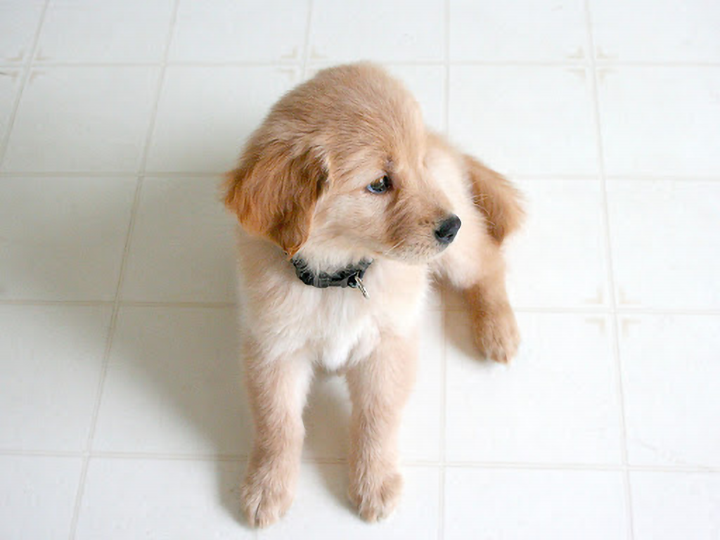 Coming up against scratches, tile being durable and strong means dog claws don't damage the floor as much. Homeowners with dogs can hire a professional installer for in-floor radiant heating that goes underneath the floor. Dogs absolutely love heated floors that can be programmed to turn on and off at the flick of a switch.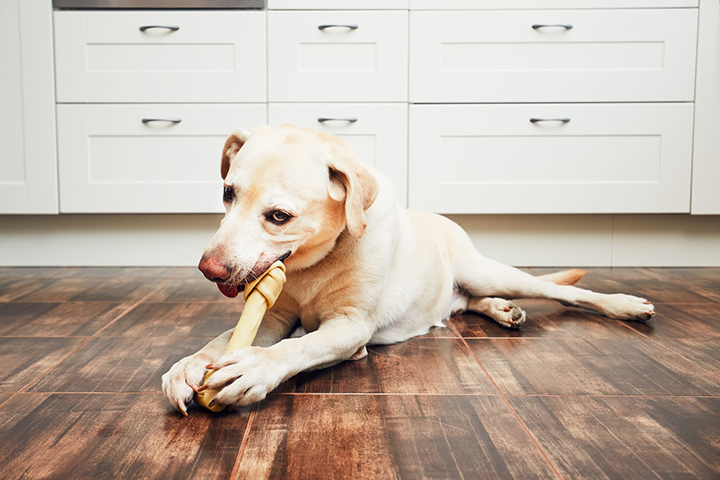 Vinyl Flooring
Vinyl couldn't be a better flooring option for dogs to race around on. Being scratch resistant, affordable, and easy-to-clean means happier and warmer feat and paws than ceramic or porcelain tile. Vinyl typically gives off a look of hardwood at a fraction of the cost. Installers and homeowners alike install Vinyl for its similarity to hardwood. Vinyl planks are smooth and finished with a protective coating that gives scratch-resistance a big boost! Long nails might have to be trimmed. Un-groomed dog nails can cause a pet to slip, especially if they're running across the floors. Dogs are not meant to stand most of the time on hard surfaces. A dog's claws were meant to dig into the dirt so a vinyl floor with traction might give your dog sure footing.
Thanks for reading another installment of KRI blogs. We hope that you found this information not only entertaining but also helpful.
Please consider subscribing to our newsletter and have great start to the new year. Are there dogs at home? How do you keep your floor free of claw marks?
See also