Budgeting is often a major priority when dealing with any home renovation, and kitchens are no exception but the rule. Out of the thousands of kitchen remodeling renovations done this past year, the average cost for materials, plumbing, lighting fixtures, and more, ranged from $13,000 to $40,000 according to HomeAdvisor.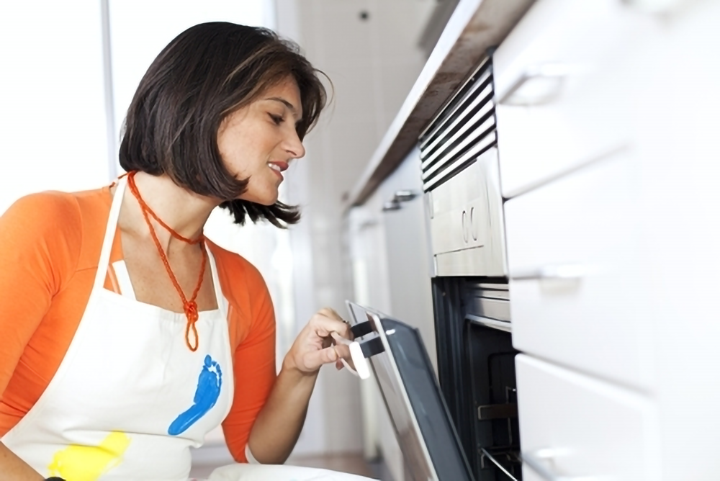 Defining the breadth of your budget is important when planning a major kitchen makeover. This factor alone determines whether your new tiles are travertine or ceramic, as well as the type of appliances you purchase and install. However, if you're fortunate enough to afford a kitchen makeover at upwards of $50,000, then you have a substantial amount of disposable income to put towards your kitchen makeover. Your possibilities are all but endless and you have a lot more leeway to expand your kitchen's installation options.
Your primary focus can be on the actual appearance, functionality, and long-term benefits of all the new products or updates you've put into your renovation, rather than on whether or not you'll break the bank. As you draw your attention to the plan you want to address, consider some of the following luxury upgrades all of which range anywhere from cabinet molding to radiant floor heating if you're confident that you'll have the necessary budget to include them in your renovations.
Add Molding to your Kitchen Cabinets
As you set out to maximize the high-end elements of your kitchen, molding is inarguably less expensive (anywhere from $20 to $30) than decadently replacing perfectly good kitchen cabinets. More often than not, a molding makeover is a great easy-to-handle project you can do over the course of a weekend. Everything you need you can find at your local hardware store. Overwhelmed with the idea? Here's an excellent tutorial on molding your kitchen cabinets!
Open Floor Plan
While this renovation isn't necessarily something that you'll need a luxury budget for, the things you can do with an open floor plan are considerably more numerous when you've got the cash to make it happen. Design director and showroom manager of New York City's Fine Kitchen Designer Bulthaup told HGTV that owners of luxury homes are often choosing to have the kitchen open to the living room or dining room area. Be sure to really understand the bones of your kitchen before you begin knocking down anything. Your costs will increase significantly if one of the walls you plan to demolish winds up being weight bearing. One of several ways to check if a wall is load bearing is to check the trusses in the attic. With an open floorplan, "cooking becomes part of your entertainment when you host in a well-designed and beautiful space," Giralt said. Designers like Giralt know the importance of a clean looking kitchen design with a good profile. It's a breeze when your work space, lighting, and appliances are positioned artfully and efficiently. Visit our comprehensive kitchen design gallery to get an idea of classic design styles of kitchen remodels with function being top priority. According to HGTV, when you have a budget in the tens of thousands, you can choose period styles like Spanish Colonial or authentic Queen Anne for your cabinets and cupboards, proverbially broadening your horizon of kitchen appliances to add to your home.
When designing traditional kitchens, consider adding a corbels to the bottom of your overhang. Not only are corbel wall decorations elegant but structurally supportive as well.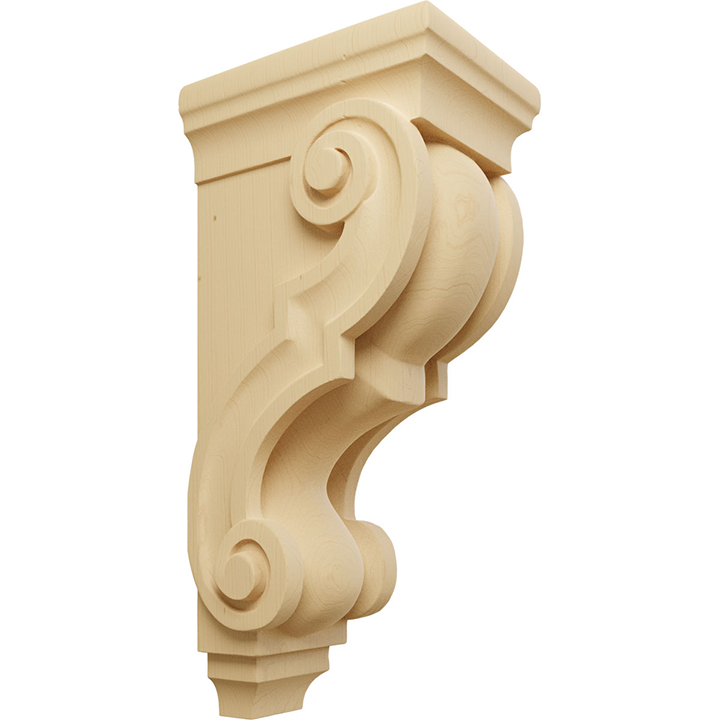 Conversely, you could go the opposite route and adopt a slick modern style with all the latest high-end features. You can even have multiple appliances - perhaps you want a freezer the size of a refrigerator to have more space in your actual fridge. Determining how much of the renovation can be done by yourself, leaving everything else up for professional help, keeps the costs of hiring a repairman down and makes this a more budget possible option.
Make a Kitchen Island that can Multitask
Kitchen islands are in and of themselves a luxury item - they've been popular in kitchen design since the 1970s. If your budget can accommodate it, you can design a kitchen island to be something truly special.
One trend to make a big statement is a cantilevered kitchen island. A kitchen island of this sort gives your kitchen countertop the illusion of floating weightlessly. Magically hovering over bar stools and levitation with nothing underneath. It's not magic! Just a countertop that's attached to a strong beam and a counterweight that's stowed within the cabinet hutch. Custom-grade cantilevered countertops are engineering marvels that work harmoniously with a variety of kitchen designs. Especially if the countertop can be folded in and ergonomically tucked away, and then popped back up when you need additional counter space.
Often, islands will have space built-in for extra storage of pots, pans, larger appliances, and other necessities. You can take a cue from the house picked as HGTV's Dream Kitchen of 2012 and have your dishwasher built into the island as well. This will allow the island makeover to serve all-purposely as a food prep and cooking supply storage area, so you can have more freedom in what you do with the rest of the kitchen.
Frame your Fridge
Paneling your fridge to house a modern energy-saving refrigerator creates a frictionless journey for the eye to follow and gives it the ability to blend in just like a showroom display. Housing your refrigerator within a frame makes your kitchen's profile clean as long as your color scheme is not eclectic.
If you have the money to enhance the aesthetic, functional and elegant aspects of your kitchen in the best ways possible, then why not also spend money in-making the space as comfortable as you possibly can?
With radiant wall heaters, you can easily turn your now-luxurious kitchen into a place you and your family literally don't ever want to leave, even after you're done cooking and eating. No matter whether you've got metallic inner-wall studs or elegantly painted frescos, radiant panels can be installed on a wall with free space to warm your kitchen space. Think of it as an electric fireplace that warms every surface of the room and the people in it - a lot like the sun.
Paint your Kitchen Cabinets
Updating your kitchen cabinet hardware can really go a long way in getting the most bang for your buck. You may have hearted hundreds of pictures of kitchen cabinets on Pinterest and Houzz.com or other interior design apps, but most of the cabinets that you do all of this online research for will feel a lot different in person. A quick trip to the home improvement store can introduce you to a real number of kitchen cabinet displays to give you a good feel for them. And of course, you can repaint the cabinets you already have to instantly improve your kitchen look for less. Just use good quality paint to ensure a nice even coating that goes on well and is matching.
To quote a legendary Rolling Stones song "you can't always get what you want" but there are ways to get really, really close. Subbing for a budget-friendly option can be a challenge but that's the part that makes it worthwhile and the stories you can tell will about how you got there will make it all even more interesting.
Got a high-end kitchen yourself? Share your kitchen makeover experience with us by leaving a comment below!
See also