What Scientists Don't Want you to Know
Water is an essential building block of life which makes up more than 80% of our bodies. The quality of the water we drink and share with our family and house guests is dependent upon so many factors.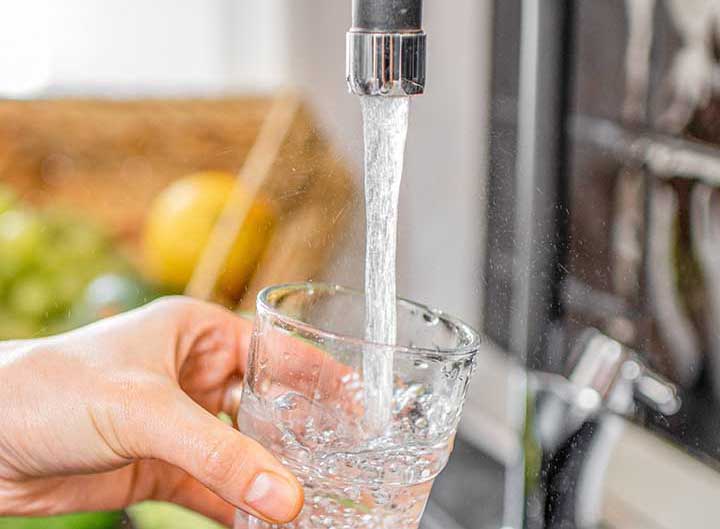 What causes water to give off unpleasant odors? Everyone feels concerned about their quality of drinking water at some point or another.
Most of us have heard that water can contain toxins with potentially negative health consequences. The Environmental Working Group (EWG) has put together a searchable database of water quality reports designated by zip code.
You can research the Tap Water Database to find out what's in your tap water.
We entered our zip code to get an idea of the information that the report contains. The U.S. EPA reports (January 2019 - March 2019) the tap water from our zip code has a total of 15 contaminants. Of these, seven exceed the EWG health guidelines.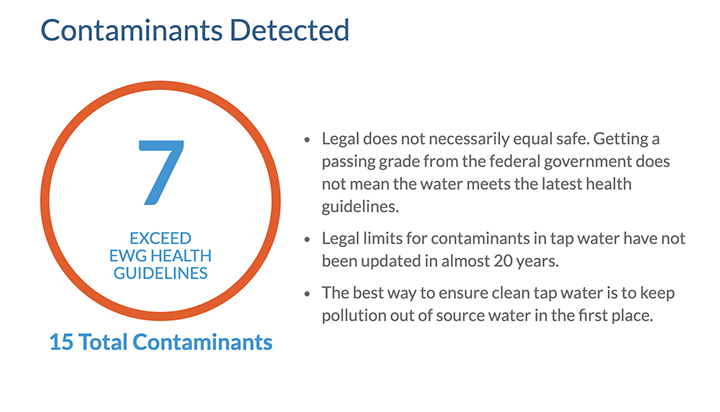 We've put together a buying guide to assist you along the process. Our goal is to help you decide which system works best for your local area, considering the contaminants you want to eliminate as well as the ease of installation and cost.
Countertop Filters
Countertop filters get rid of unwanted contaminants with ease of use. Whilst other filters require a hefty installation process, countertop filters are easy to install and affordable.
Countertop filters have different levels of filtration, starting from simple charcoal carbon filters to more complex ionizing diffusion systems.
Price: $46.73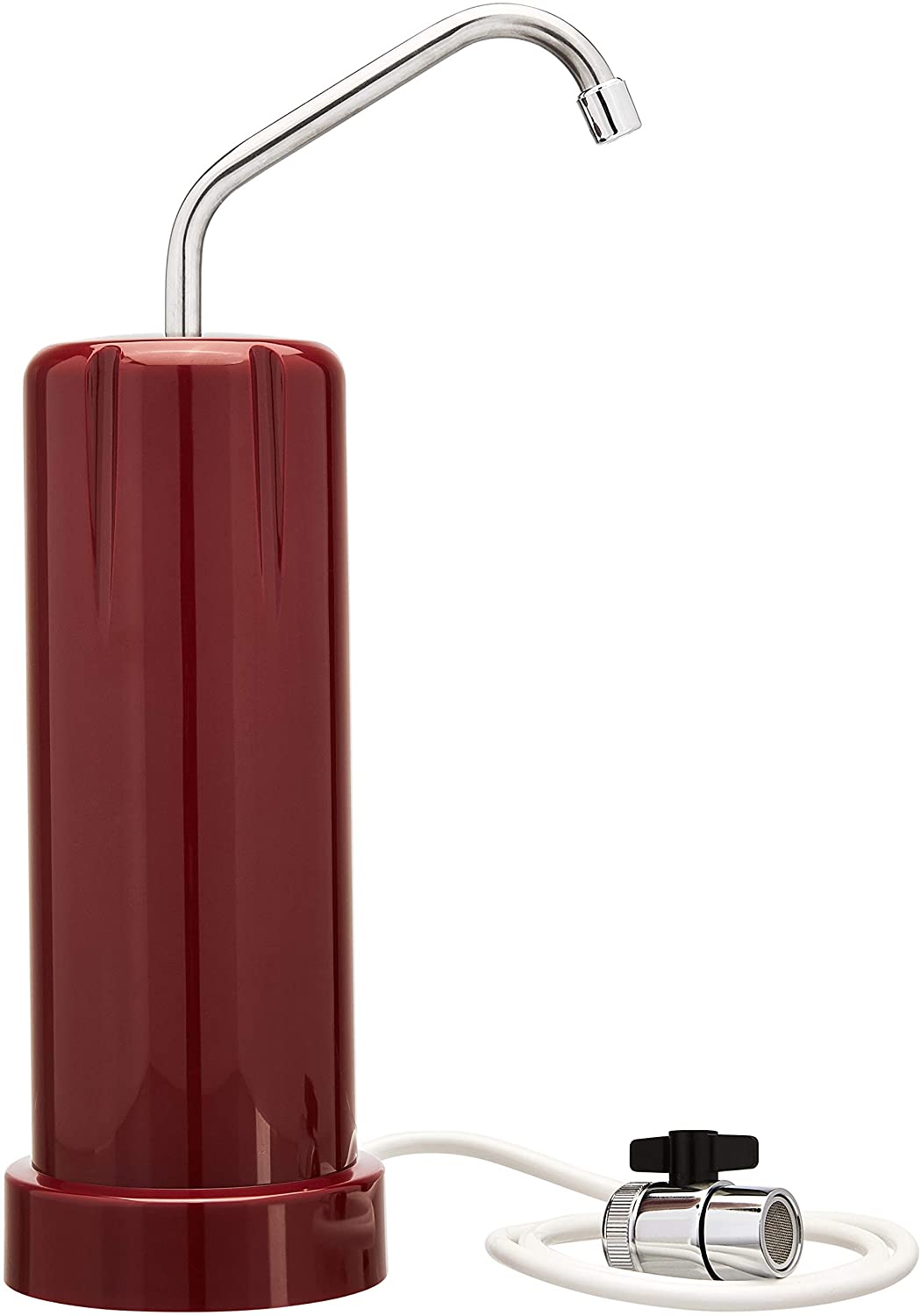 The Amazon Basics system is excellent at reducing chlorine and volatile organic compound (VOC) particles. This kitchen sink filtration system perfectly filters out chlorine and unpleasant odors that can be associated with unfiltered tap water.
It has a 5-stage filter that is placed conveniently on a kitchen countertop. Amazon Basics Filtration System is a tap faucet water filter conveniently connecting to either the kitchen or bathroom sink.
This filtration system does not need replacement of the inner filter cartridge. The longevity of this kitchen tap water filter is better than the guaranteed amount of water for all competing product offerings. Competitors fall short of the 30,000 gallons of fresh drinking and cooking water guaranteed by this system.
Price: $114.95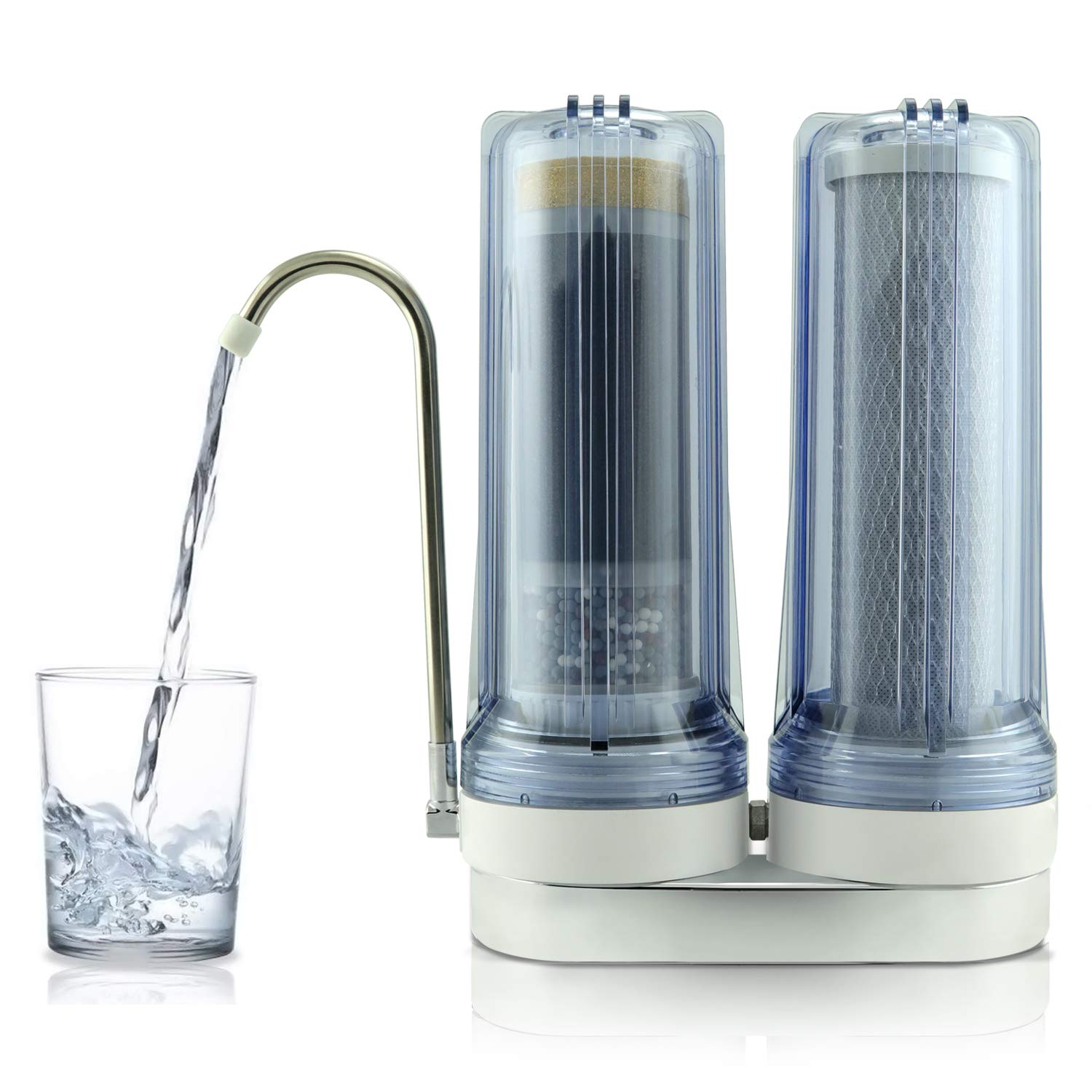 APEX has envisioned a unique and easy kitchen countertop water filter with fast-acting activated charcoal filters. One of the 5 filtering stages actually adds alkaline back into the water line using alkaline beads. This increases the total dissolved solids (TDS) while improving taste by removing chemicals in the amount of water. Customers praise this kitchen faucet filter quality as the closest thing to bottled water.
Many water filter systems claim reverse diffusion to be the best recommendation to give your home bottled water quality water. The MR-2050 kitchen water filter eliminates many harmful toxins present in unfiltered tap water.
The flow rate is pretty fast, and always able to fill up a glass in a matter of seconds. Replacement filters are reasonably priced and based on customer experience, your filter will last a couple of months. APEX truly offers a fine water filter system at an affordable price.
Price: $146.00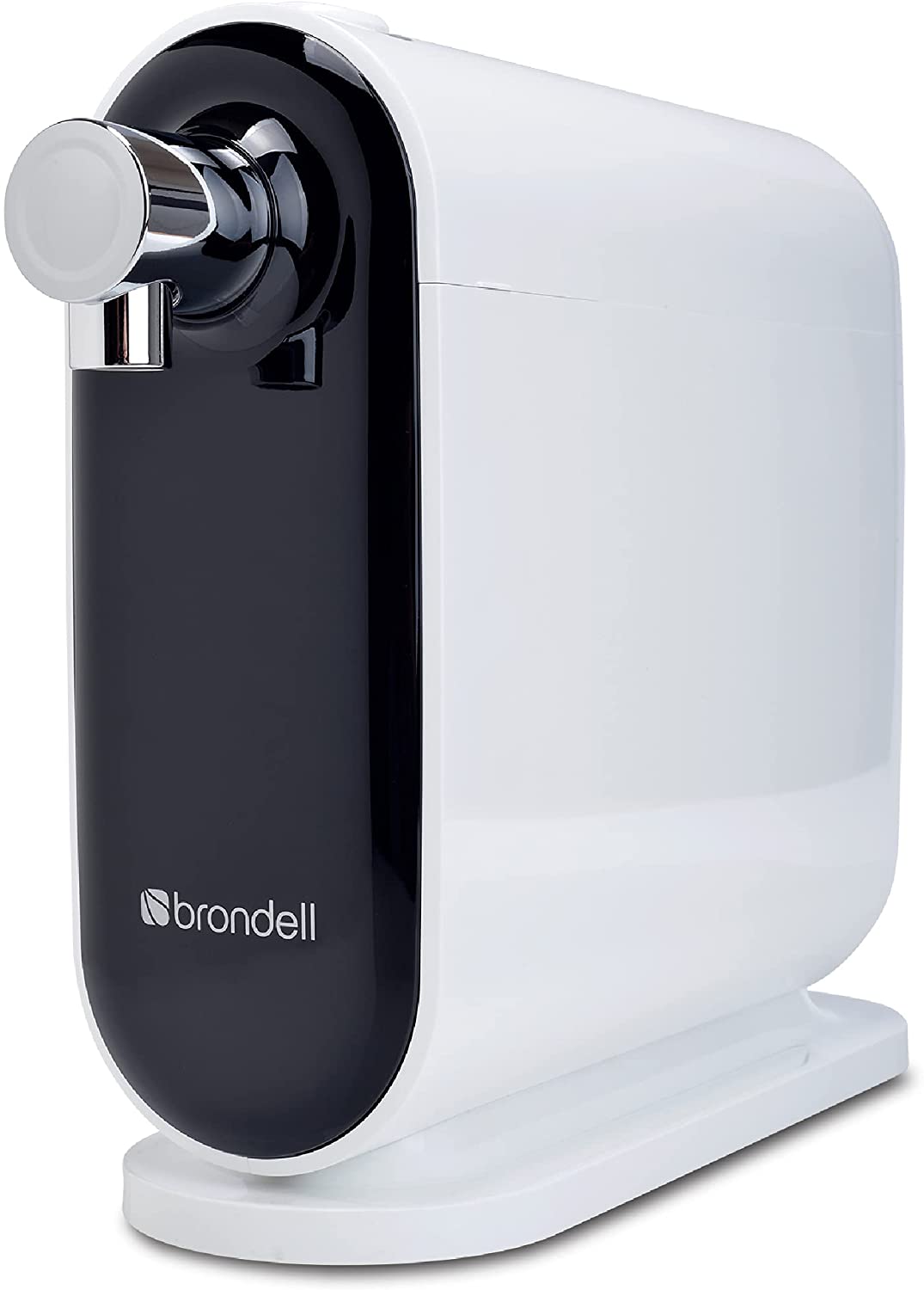 A major selling point of the H20+ Cypress is that it is both versatile and convenient, able to fit 99% of home faucets with appropriate adapters.
The Cypress Countertop kitchen water filter system removes contaminants, industrial chemicals, pesticides, herbicides turbidity, volatile organic compounds, bad tastes, and odors.
Most people believe that the best quality of water involves a 5-stage reverse osmosis filter. H20+'s high-quality technology holds up just as well as the more complex and costly undersink water filtration systems.
We're pleased to see that this filter is tested and approved by the Water Quality Association (WQA). The tankless system delivers fresh clean water without water waste or need for electricity.
Undersink Filters
Undersink filters are another popular in-house water filter solution that delivers mineral-spring quality water without watersheds, tanks, and electricity. The most frequently chosen options are a one-channel design, requiring less maintenance.
Filters of this kind are good quality at a higher price point. An undersink filter typically has a longer shelf life than faucet filters and countertop filters. Replacing old filters is quick and easy - resulting in tap water with superior taste and feel.
Price: $142.85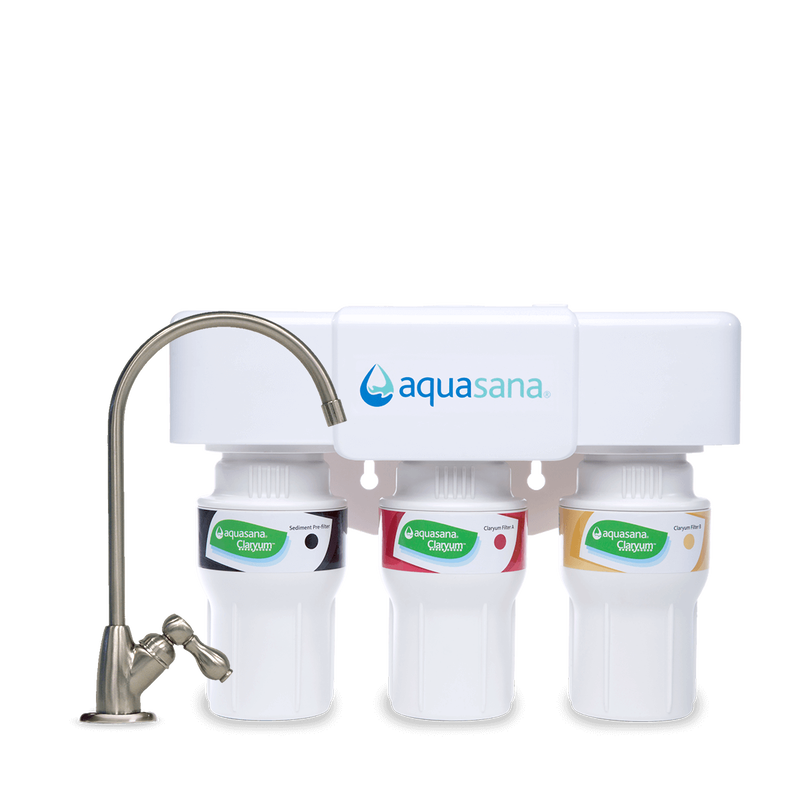 Aquasana is a great water filter with charcoal filtering technology. We like the 3-stage under counter filter because it amazingly transforms dirty pipe water back into pristine condition.
Herbicides, pesticides, and VOCs are stopped from tainting the drinking water and also chlorine resistant cysts like giardia. The filter has a lifespan of up to 800 gallons which is less than the Amazon Basics filtration system. Additionally, an alert system tells you when it's time to swap out the old filter cartridge.
Aquasan delivers strong results, showing a 99% reduction of 77 known contaminants. This filter also gets rid of lead mercury if you live in an older home with outdated plumbing. On the downside, reviews showed that the under kitchen sink water filter may be prone to leaking. However, by carefully following the installation instructions, you can be sure that the product works as directed.
Price: $125.99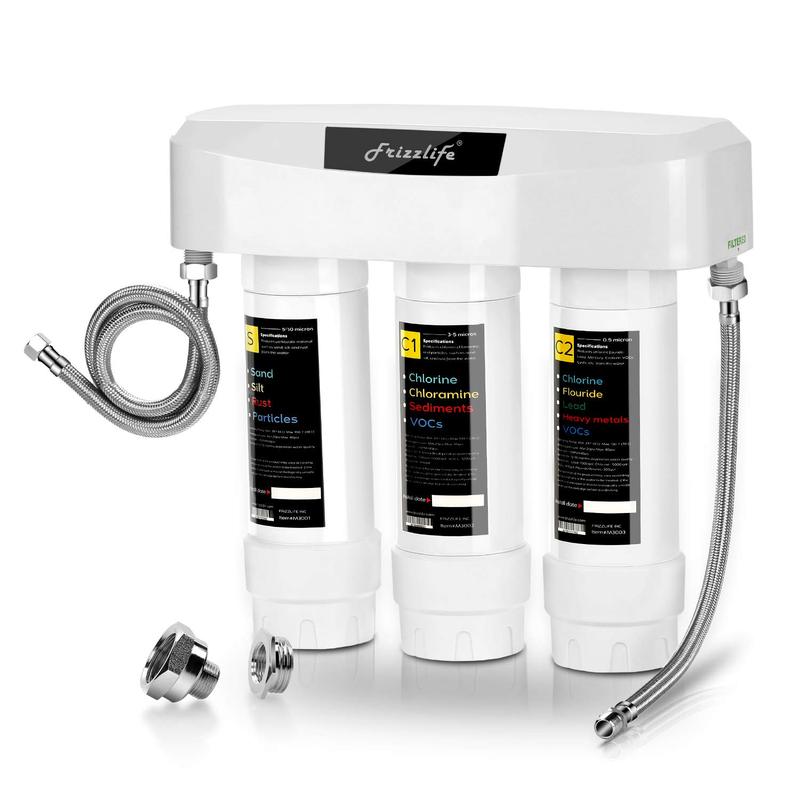 We all have a high standard when it comes to our drinking water. Frizzlife's SK99 3-stage undersink certainly meets expectations and exceeds them in some categories. Right off the bat, we're promised a 99.99% reduction of harmful contaminants.
Rusty pipes are no problem since the SK99 filtration process can take care of that issue. Frizzlife water filter systems can eradicate many of the unwanted elements as well as reverse osmosis, including the removal of arsenic.
Minerals with immune system boosting properties are not filtered out and it completely eliminates any funny tastes in the tap water. The flow rate is measured out at 2 Gallons Per Minute (GPM) for a 60 PSI plumbing system. The Frizzlife 3-stage can fill up a drinking glass faster than Aquasana's 44% flow rate of .72 GPM's.
Price: $815.98

Featuring a 2-in-one Compact Combo Series from The Pelican Company. The product offering is very positive to the extent of claiming to be of better quality and taste than bottled water.
A good reason to select this undersink filter is its removal of chlorine and chloramine. These non-biotics are introduced into the water supply by municipal water treatment plants. Which consequently gives the water a funny smell or taste. With the EZ-Connect Water Filtration System, this is not a concern anymore.
Faucet Filters
We just had to include faucet filters. A faucet filter is a kitchen faucet with a mounted attachment that connects to your kitchen sink. This past year, new technologies of faucet filters have been a major trend. Outfitting a sink to a kitchen faucet provides great-tasting and clean faucet water.
Price: $16.88
Keep clean and great tasting water at your disposal with the critically acclaimed #1 Brand of water filtration in the world. Brita faucet mount filters 50 contaminants out of your tap, making your glass of water a sterile environment. With the addition of a one-click filter replacement, it's simple to replace the water filter every 4 months. You're no longer contributing to plastic bottle pollution and you're saving money.
Brita's kitchen faucet water filter rarely ever leaks. The life span of a basic Brita filter guarantees 100 gallons of filtered tap water.
Price: $19.88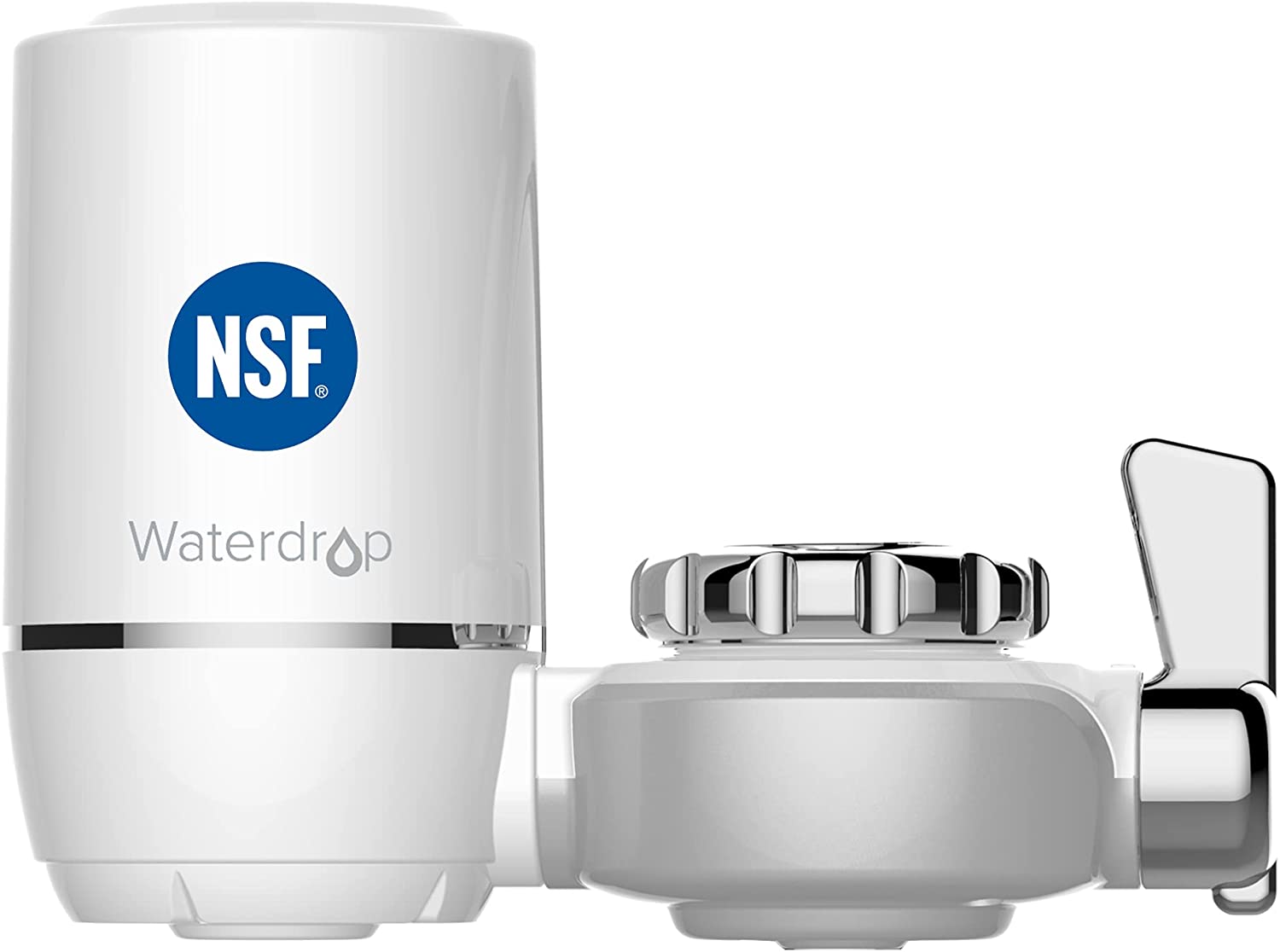 Upgrade your kitchen faucet to a brand new water faucet filtration system. A standard faucet mount can be fitted to your nozzle with the right adapters. This certified kitchen sink water faucet filter removes fluoride, lead, and other contaminants.
A stainless steel mesh initially intercepts large particles, and then another filtration layer traps the sediment. The kitchen sink water filter faucet keeps great tasting water on tap. Guaranteed to deliver lead-free water for up to 320 gallons of use.
Time was spent subjecting this kitchen sink faucet filter to rigorous testing. Certifying the Waterdrop WD-FC-01 by NSF International against NSF/ANSI standards for the reduction of a whole variety of contaminants.
Best by Category:
Best at removing fluoride: Amazon Basics Filtration System
Best at removing lead: Aquasana 3-stage under counter
Best taste: APEX EXPRT MR-2050 Quality Dual Countertop Water Filter
Best water filtration on a budget: Brita Tap Water Filter System, Water Faucet Filtration System
Best at removing rust: Frizzlife SK99 3-Stage Under Sink Water Filter
Best under sink filter: EZ-Connect Compact Whole House Water Filtration System and Water Softener Alternative Combo
Best countertop filter: H2O+ Cypress Countertop Water Filtration System
Best faucet filter: Waterdrop WD-FC-01 NSF Certified 320-Gallon Long-Lasting Water Faucet Filtration System
Be free from the burdens of bottled water and save money. Our greatest interest is to showcase top notch water filtration systems. Whether it's charcoal activated filters, reverse osmosis, or even distillation. You'll be able to significantly decrease the number of contaminants of your water line.
Thanks for coming down this journey with us and tune in next week for another Kitchen Remodeling Blog Post.
What've been your experiences filtering water lines? Share your thoughts/opinions/reviews by leaving a comment.
See also